Scientists are in the kitchen: Eating habits under scientific scrutiny!
The Sabri Ülker Foundation's mission is to provide the public with current and reliable scientific information in the fields of food, nutrition, and healthy lifestyles. It hosted the Fourth Nutrition and Healthy Lifestyles Summit, "The Effects of Eating Behavior on Health," in Istanbul on May 4, 2017. The summit was held at the Conrad Istanbul Bosphorus Hotel. There, topics such as cognitive factors in the acquisition of eating behaviors, the role of the environment, and the factors effecting dietary habits in children were discussed from multiple perspectives in the presentations of world famous scientists.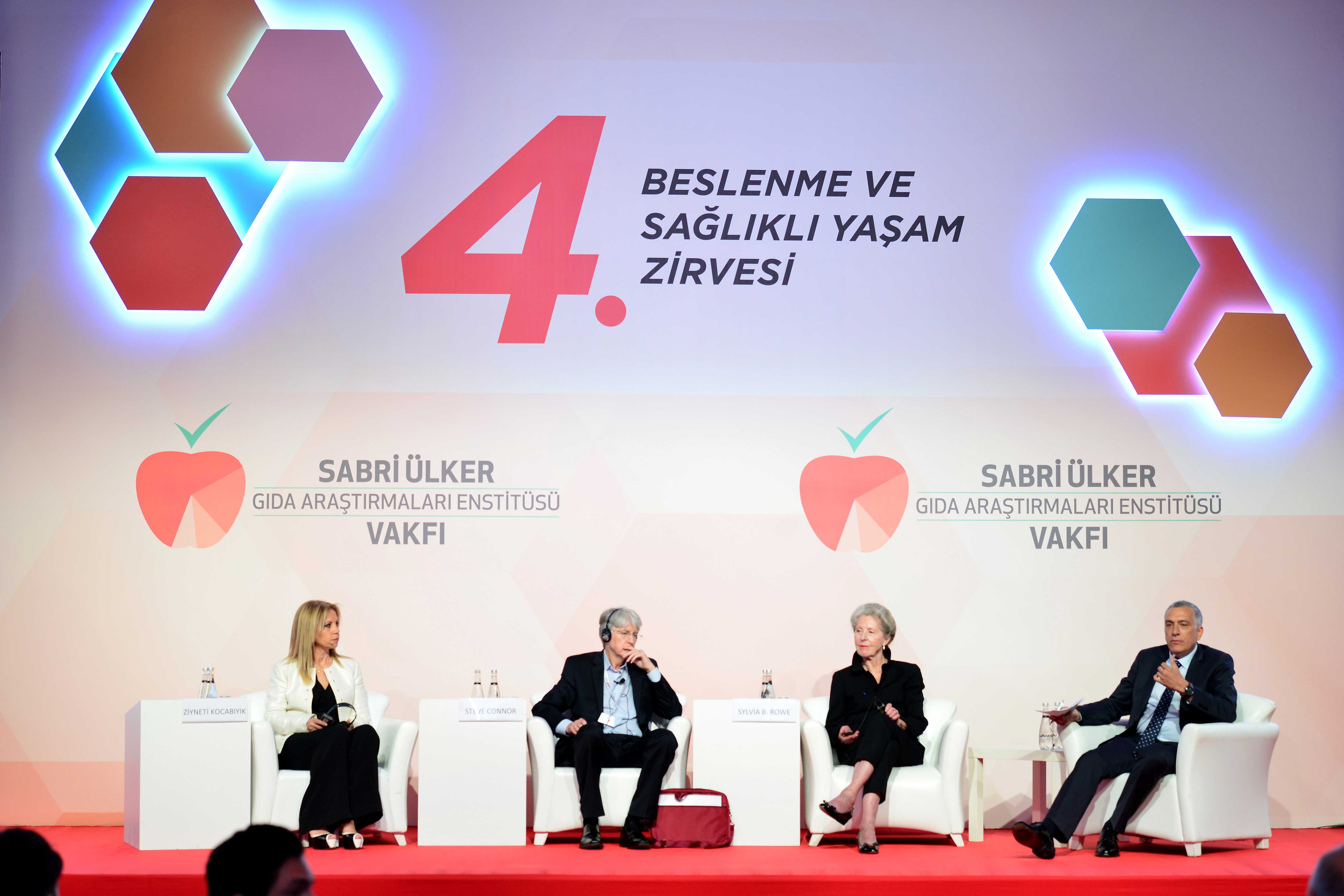 We experience food with our senses first!
One of the speakers at the event, Prof. Richard Mattes, Ph.D., from the Department of Nutrition Science at Purdue University, showed that sensory stimulants affecting taste, sight, and smell have an effect on our food choices and therefore on our health.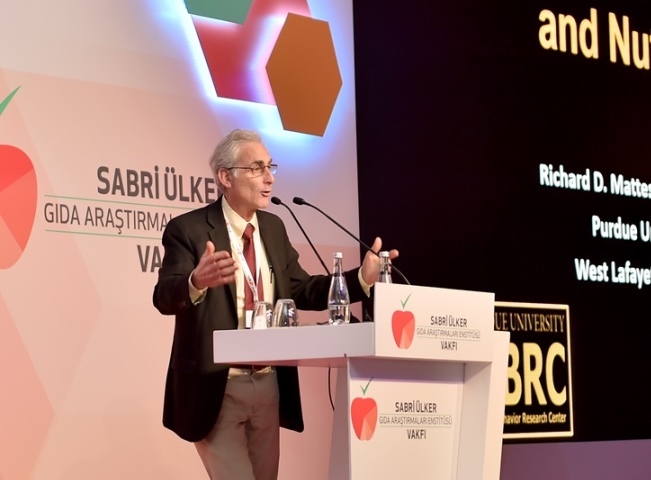 Prof. James Hill, Ph.D., from the Department of Pediatrics at the University of Colorado School of Medicine emphasized that obesity is not a problem but a symptom, and that people can discover ways to "resist" by acquiring healthy behaviors and habits.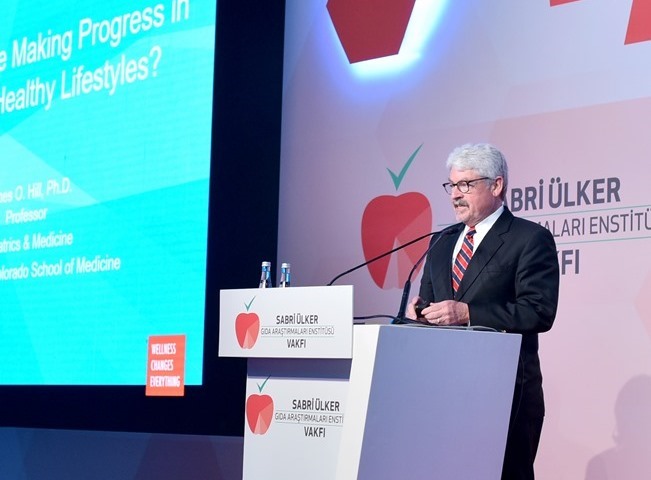 Dr. Charles Spence, Ph.D., Professor of Experimental Psychology at Oxford University, introduced a new science of eating to participants: gastrophysics! In his presentation, Dr. Spence listed psychological methods that make food more tasty and fulfilling. He explained that we actually start eating with our eyes, and many factors including the color of the plate and music affect our perception of the food we are about to eat.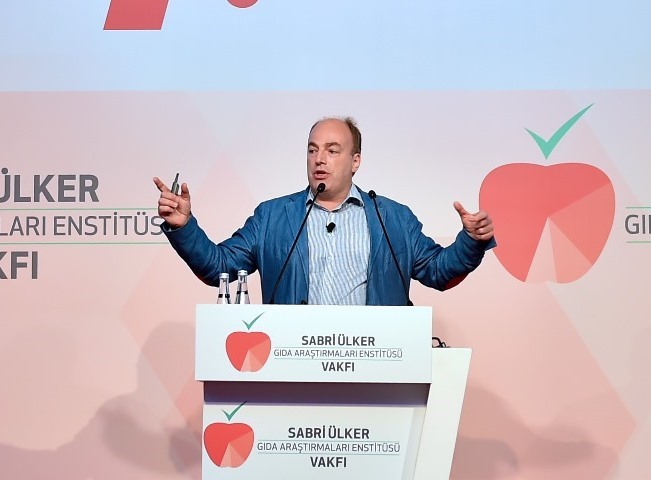 Prof. Ömer Küçük, M.D., Professor of Hematology and Medical Oncology, and Urology at Emory University School of Medicine, shared his findings that suggest that by changing our eating habits, we can prevent many types of cancer and achieve a healthier society.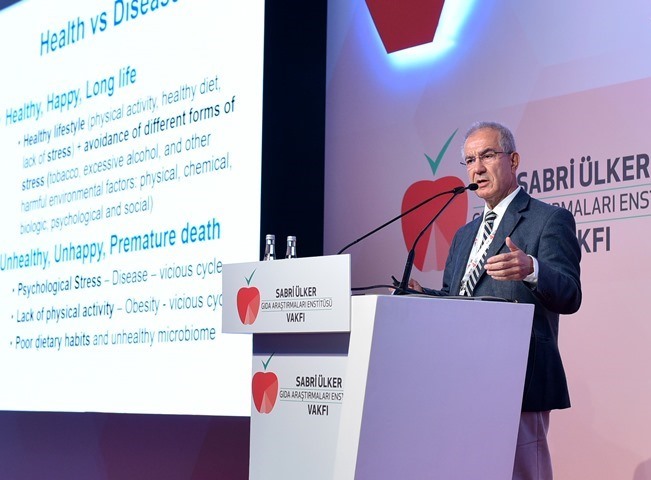 The most significant factors in food choice: Pleasure and health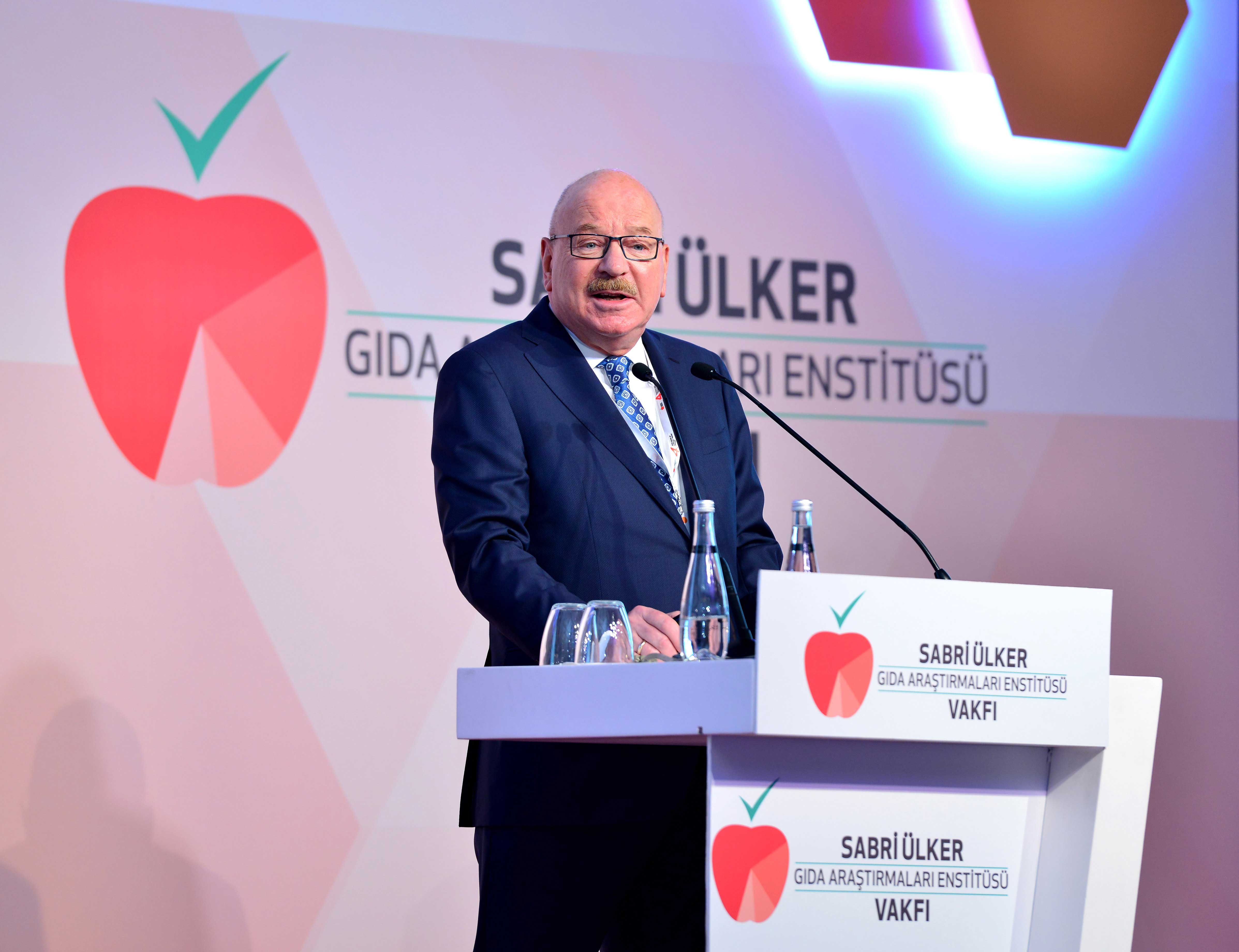 The results of the project "Drivers of Food Choice" were explained for the first time in Turkey at the summit by Prof. Klaus Grunert, Ph.D., from the Department of Management at Aarhus University in Denmark.

The Sabri Ülker Foundation carried out the Turkish leg of the project, which has also been piloted in the U.K., Italy, France, and Poland. The scientific adviser for the project was Prof. Grunert himself. During the study, people who eat products from six different groups – breakfast cereals, ready meals, yogurt, sweet snacks, biscuits, and cold drinks – were asked about how they feel when consuming a specific product and why they choose it. Prof. Grunert explained the outcomes of the research.

"After interviewing people in five countries, we saw that there are significant differences with regard to factors influencing choices across both product categories and geography. In all countries where we carried out our research, we concluded that the most significant motivations for choices are joy, pleasure, and the perception of product healthiness, and that trust, brand, and price also play an important role."

Prof. Grunert noted the results suggest Italians pay attention to branding, while Turks look for taste, whereas Poles see food as nutrition and economic factors play a bigger role in their choices.
Taste motivates food choices
The study also showed how people from different countries approach the same food with different perspectives. While the French appear to consider breakfast cereal as a food that increases productivity through the energy it provides, for Italians it means healthy and balanced nutrition. Poles and Turks choose breakfast cereals because they are easy to prepare and healthy. When it comes to cold drinks, Brits seek good taste and health. Italians drink them to reduce food waste, cost, and provide weight control. The French look for other features in cold drinks, specifically fruit and vitamin content, and Turks consume them for health and taste.
Turks socialize over dessert
The Drivers of Food Choice project also showed desserts are chosen by Turks in relation to socializing. In every country, people believe that happiness is connected to balanced nutrition, and for the Italians, British, and French, eating yogurt gives this feeling. According to the research, Turks find it difficult to make healthy choices due to the different information available about food. While Europeans are pleased to have sweet snacks like biscuits because they are tasty, Turks eat sugary products because they help with socializing as well as being delicious.
The misrepresentation of science surrounding nutrition and healthy lifestyle must be fought!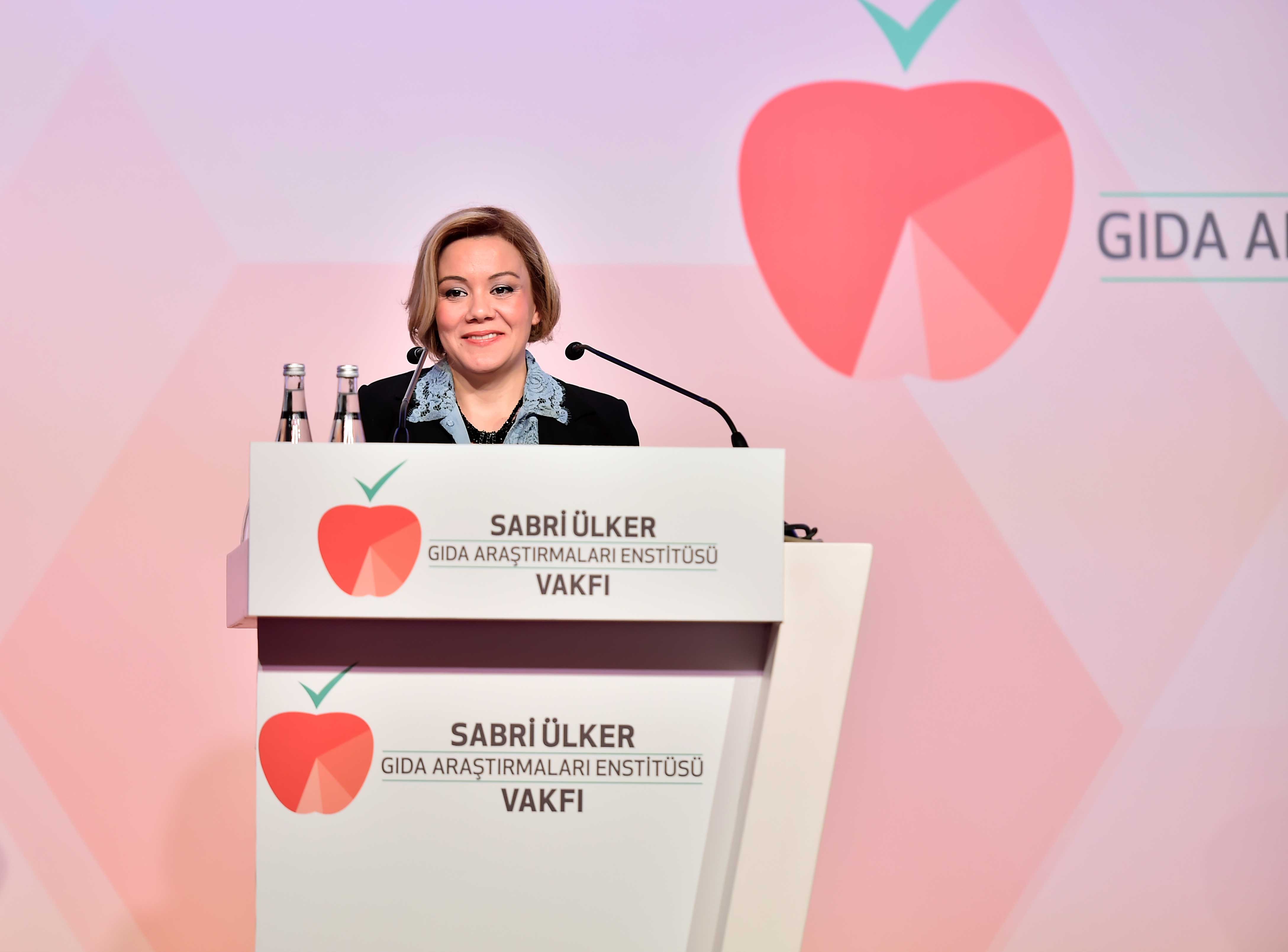 Since its establishment, the Sabri Ülker Foundation has supported a number of national and international scientific studies. Begüm Mutuş, General Manager of the Foundation indicated that the Drivers of Food Choice project shows that Turkish people have a more complicated idea and perspective on food than those from other countries. She went on to say, "This explains the deep national interest in the food industry. It is significant for us that the results of one of the most comprehensive studies on food preferences was shared at the summit that we organized, allowing us to reveal misrepresentations in nutrition science and promote healthy lifestyles. Examining the outcomes of the summit and what eminent scientists have told us about their recent work, we are becoming more aware that we need to change our eating habits, as these affect our overall quality of life. We need to have a balanced diet and increase our physical activity."
The media's most favorite topic for the last 365 days: Nutrition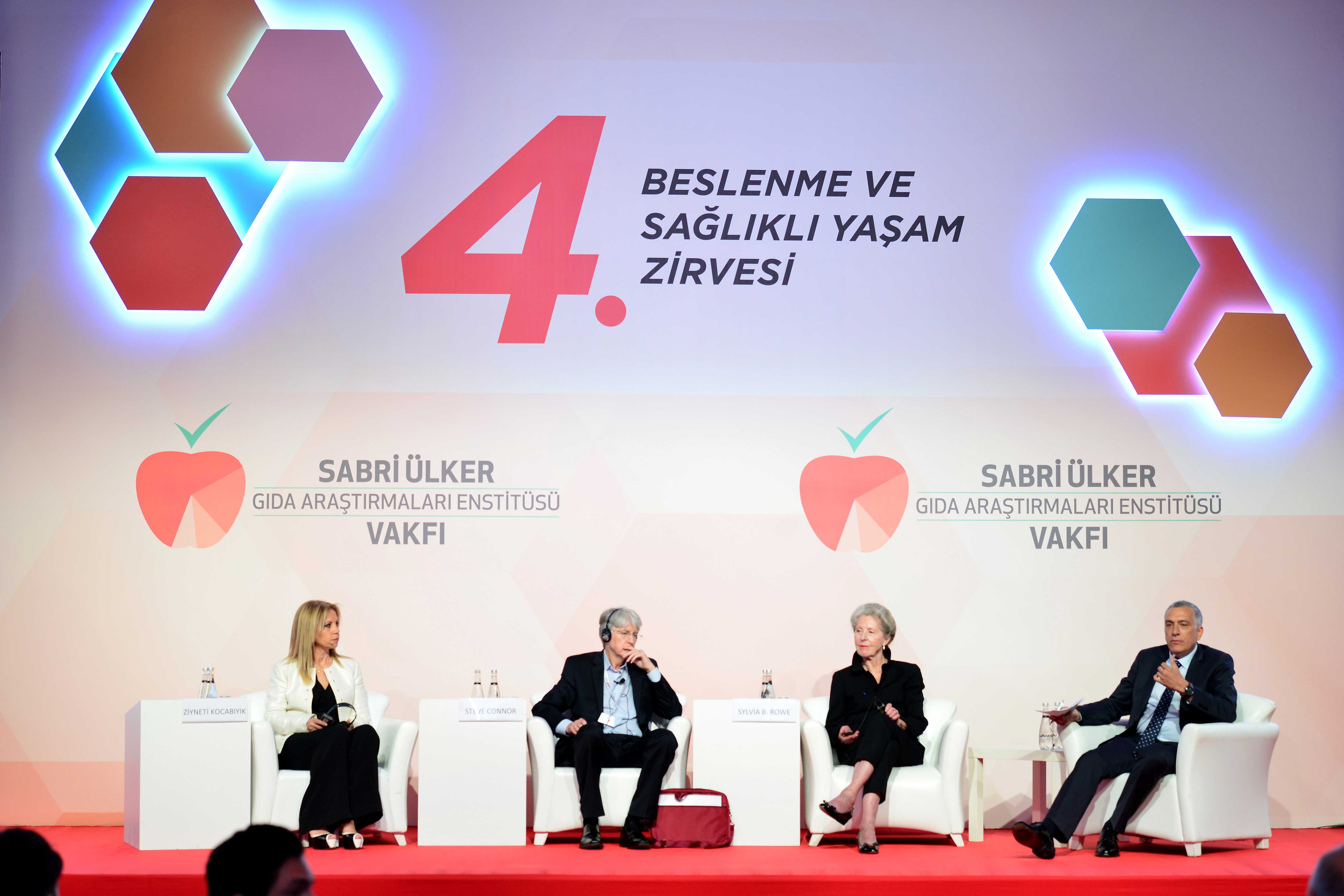 Health communication was also a hot topic at the summit. The Health Communication Panel drew attention to the anxiety in society surrounding certain food products that has been created by the media. It was moderated by Prof. Bülent Çaplı, Ph.D., from the Department of Communication and Design at Bilkent University, one of the most experienced academics in this field in Turkey, and Steve Connor, former science editor of The Independent, with examples from the British press. News from the British press, especially in relation to mad cow disease and the horse meat scandal, was examined with the participants, and Connor emphasized that the media should cooperate with scientists so that people can be informed accurately and responsibly regarding the safety and nutritional value of food. 
Ziyneti Kocabıyık, Secretary General and Health Editor of the Education and Health Reporters' Association, pointed out that nutrition is a year-round topic for the media. Kocabıyık mentioned that in the first nine months of 2015, more than 256,000 health-related news articles were published, according to data obtained through the scanning of more than 2,000 newspapers and magazines. She explained that the number of articles on nutrition is number one among these, and that articles on nutrition, obesity, and dieting outnumbered articles on even cancer, the disease of our age. Kocabıyık stated that the Turkish media covers articles on nutrition without using references, and she gave important information about attributing sources for journalists.
The 4th Sabri Ülker Science Award presented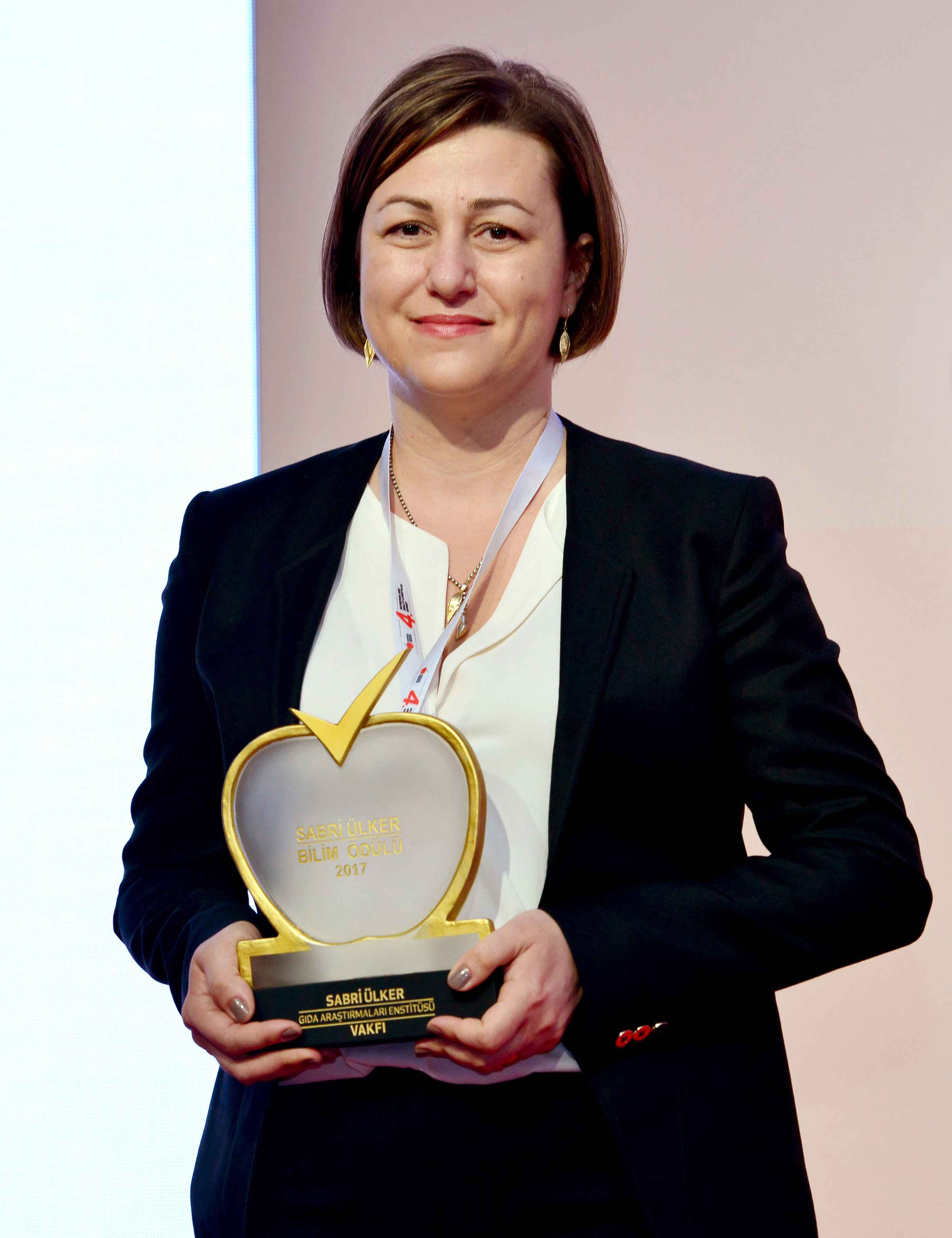 At the summit, the fourth Sabri Ülker Science Award was presented. The award is organized by the Sabri Ülker Foundation to support nutrition, research, and education programs and other similar initiatives. As in the year before, the Sabri Ülker Science Award generated immense interest. A number of domestic and international applications competed for the award, themed "Nutrition, Metabolism, and Public Health." This year's winner was Asst. Prof. Ebru Erbay, M.D., from the Department of Molecular Biology and Genetics at Bilkent University, for her research titled "Bioactive Lipids for Health." Dr. Erbay received her award from Oltan Sungurlu, the Sabri Ülker Foundation's Honorary Chairman; Zeki Ziya Sözen, Ph.D., a Sabri Ülker Foundation Science Committee Member; and Mark Elliott, Vice Provost of International Affairs at Harvard University.