Celebrating 1 Million Books!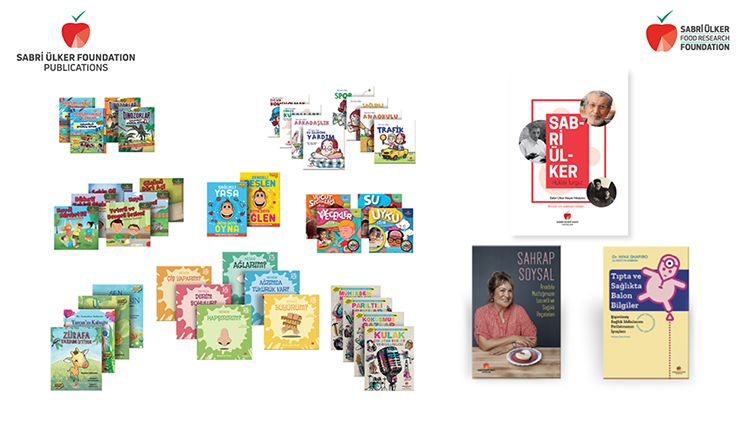 Sabri Ülker Foundation, which aims to inform the public on food, nutrition, and health and develops projects accordingly, continues its publishing activities, one of the most important tools for informing society, at full steam.

Offering reference works from Turkey and abroad in Children's Books, Academic and Popular Science categories to readers, Sabri Ülker Foundation Publications focuses on books for children in particular. In this context, Sabri Ülker Foundation Publications brought 1 million books together with children in less than a year.
In addition to the "Elif" series for preschool children, the series of "Healthy Living Rules", "Kukuli", and "Weird Science and Fun Experiments" are aimed at children of all age groups to learn science and balanced nutrition in a fun way and with the best examples.
On the other hand, the "Keep Your Health" series offers information about healthy nutrition and the functioning of the body in particular, to children. Carried out in conjunction with the Ministry of National Education, Turkey's longest-term balanced diet Balanced Nutrition's activity books are being delivered free to thousands of children for 8 years by the Sabri Ülker Foundation Publications, which also offers audiobooks to make them "reachable for everyone."
The books by Sabri Ulker Foundation Publications are available in all Şok Markets and the istegelsin application.