What are colds and flus?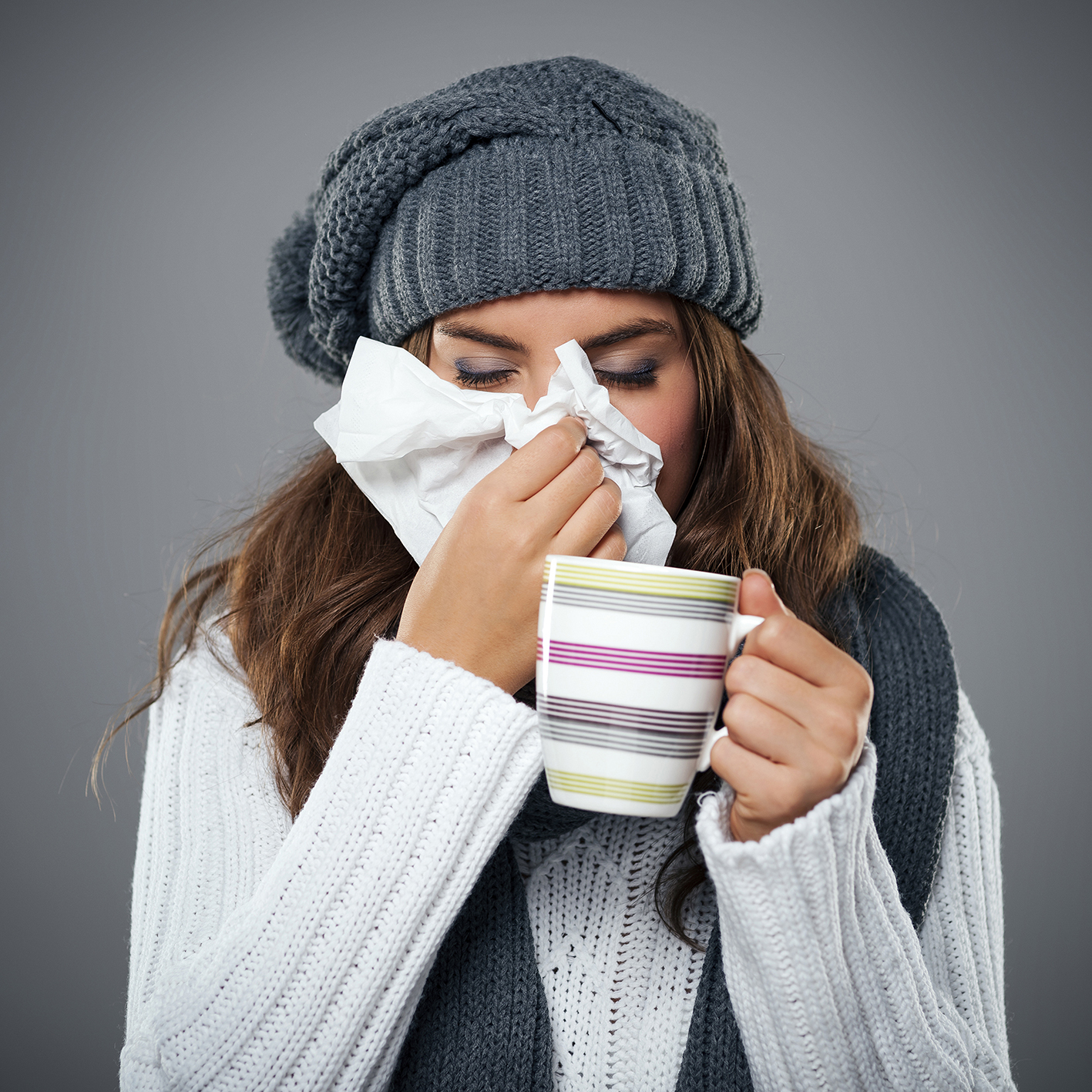 Colds and flus are diseases caused by viruses. It is thought that flu is caused by the "influenza" virus and cold is caused by 200 different viruses. Moreover, 50 percent of the viruses that cause colds in adults have yet to be identified. Colds come with milder symptoms like nasal drainage, nasal congestion and fatigue. Flus are more severe.


 
What Are the Symptoms of the Flu?
• Fever (380 and above)
• Cough
• Sore throat
• Nasal drainage and nasal congestion
• Tremor
• Excessive fatigue and tiredness
• Muscle pain
• Rarely, gastrointestinal disorders
How do people get infected by colds and flus?
• By coming into contact with droplets released by people infected with the cold/flu while speaking, coughing or sneezing.
• By coming into contact with sick people (speaking, shaking hands, kissing and so on),
• By touching surfaces that a sick person touches (door, table, public transport and so forth). Some viruses can survive on surfaces for 2 hours or longer. Therefore, it is recommended to avoid crowded places and extended contact with other family members when you feel flu or cold symptoms.
What are the recovery times?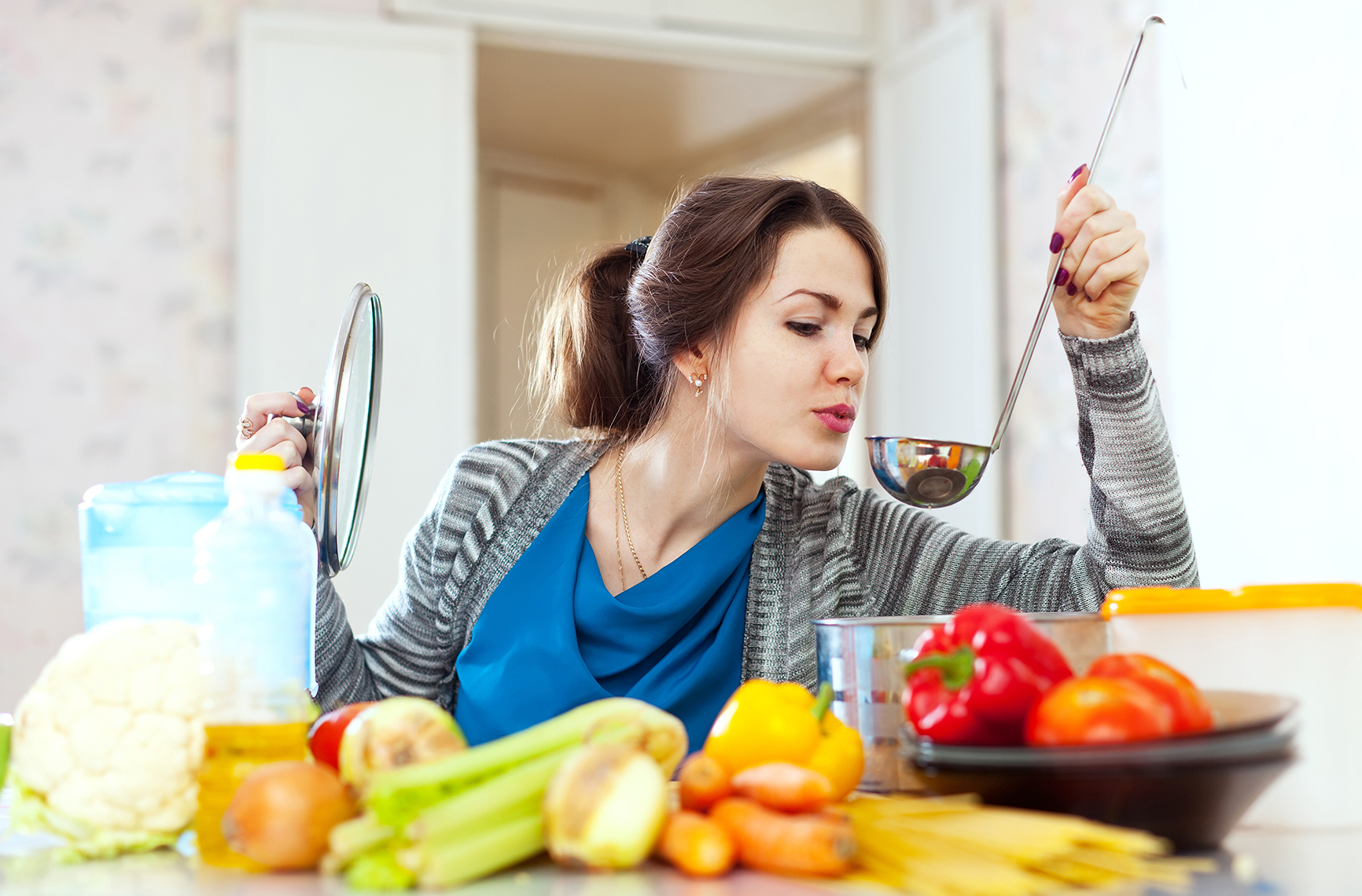 The flu usually lasts for a week. Symptoms become severe in the first 2-3 days, then recovery starts. In some cases, total recovery may take one to two weeks.

Colds last for a week, and the symptoms may be more severe for the first 2-4 days. Another person can be infected by the cold within the first 24-48 hours. Usually the first 2-3 days after the virus enters the body there are no symptoms, so the infected person may not realize that he/she is sick. The disease is infectious as long as the symptoms are seen. In 25 percent of people infected by colds, some symptoms, such as persistent cough, can continue for one to two weeks.
 
How Should the Flu be Treated?
• Treatment must be initiated under the supervision of a physician. No medication other than what the physician recommends should be used.
• Antibiotics don't cure the flu.
• Those in the "high risk" group must consult a physician before starting any treatment.
People in the High Risk Group, Watch Out For Flu Symptoms!
- Pregnant or breastfeeding mothers
- Children
- Elders
- People with cardiovascular disease
- People with diabetes
- People with respiratory diseases such as asthma
- People with immunosuppressive diseases (such as HIV)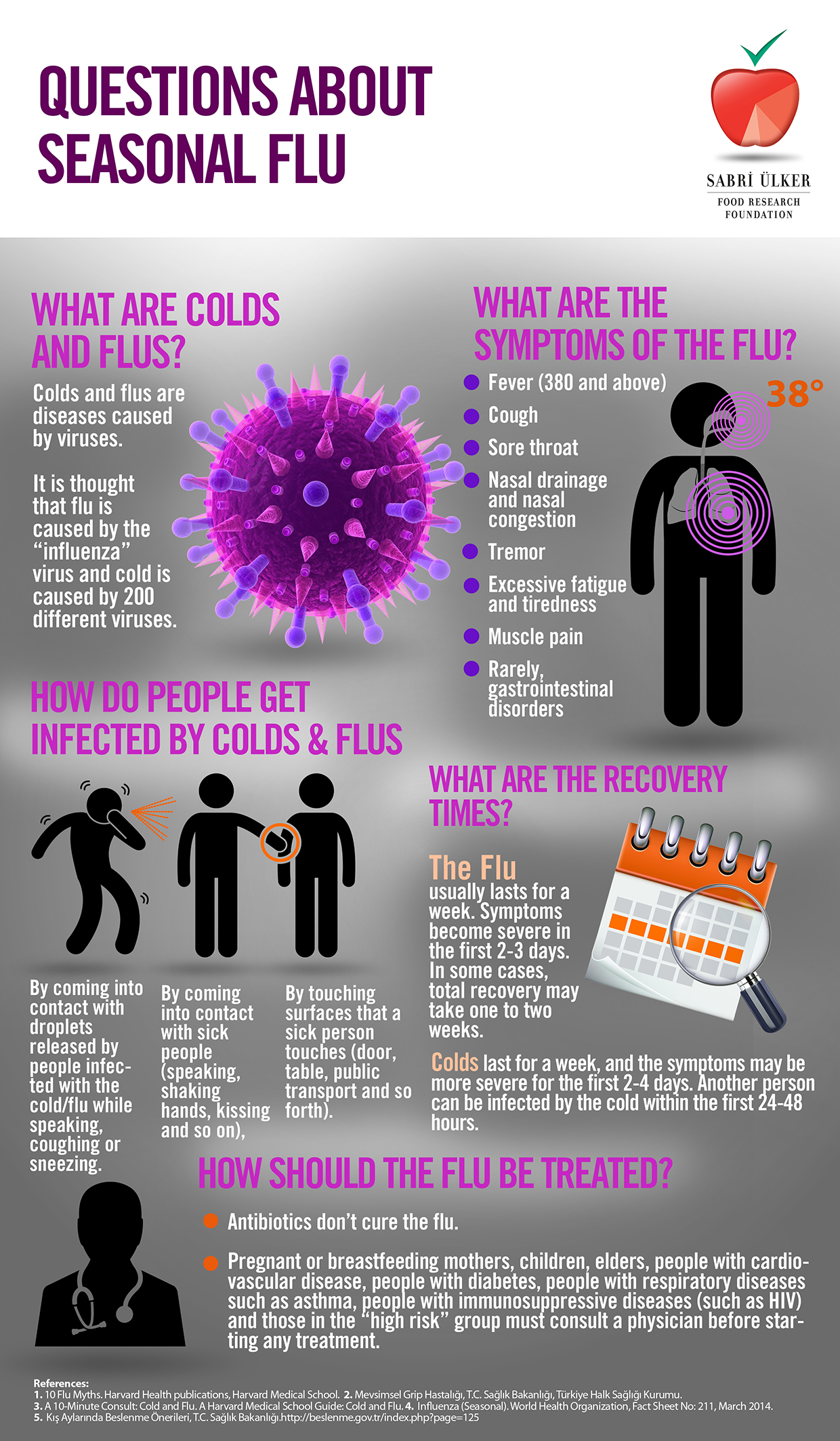 Click infographics for the details about flu and cold.
References:
- 10 Flu Myths. Harvard Health publications, Harvard Medical School.
- Mevsimsel Grip Hastalığı, The Ministry of Health of Turkey, Public Health Institution.
- A 10-Minute Consult: Cold and Flu. A Harvard Medical School Guide: Cold and Flu.
- Influenza (Seasonal). World Health Organization, Fact Sheet No: 211, March 2014.
- Kış Aylarında Beslenme Önerileri, The Ministry of Health of Turkey. http://beslenme.gov.tr/index.php?page=125