This group includes foods such as meat, poultry, fish, eggs, white beans, chickpeas and lentils. Oily seeds such as walnuts, hazelnuts and peanuts are in this group as well. Since oily seeds contain more oil than others, they must be consumed in moderation.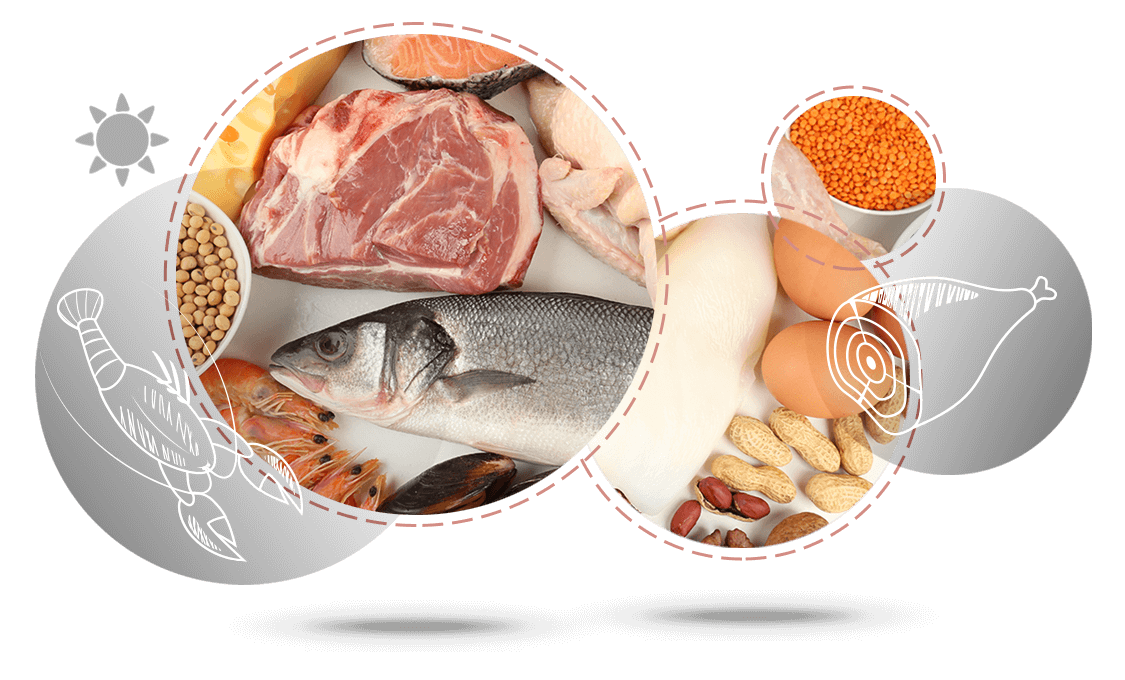 This group is a source of:
- Proteins
- Iron, zinc, phosphorus, magnesium
- Vitamins B6, B12, B1 and A
- Particularly, legumes and oily seeds are a source of fiber.
 
Important: They;
- Support growth and development,
- Promote vision and cell renewal and provide the nutrients that are associated with tissue repair,
- Provide the most critical hematopoietic nutritional elements,
- Contain nutrients that protect the health of the nervous and digestive systems and the skin,
- Play the most crucial role in gaining resistance and developing immunity against diseases.



Reference:
Dietary Guidelines for Turkey, 2004